Hey guys, its Becca here.
stick around to find out about the GIVEAWAY!
So far i have received 7 boxes and mine come very fortnight and i have loved every single one but on the odd occasion i don't like 1 or two of the snack but at this price i can not complain!
A snack box is £3.99 with some exceptions to the sharing boxes which are £15 and some other ones but they are only a pound dearer than the regular boxes or a pound less than the regular boxes. Now in sainsburys and other shops you can get one graze snack for £1.20 so per box you save 60p and every 60p adds up right? If you get one box a fortnight you could save on average £15.60. It doesn't seem a lot but everything adds up you could buy a new top for £15.60. Also you don't have to worry about being in when your graze box arrives as it fits threw most if not all letter boxes, great for busy people.
another benefit of the graze boxes are: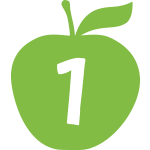 If you see this symbol you know you're getting one tasty portion of fruit.
All of our snacks with 150 calories or less display this symbol with the exact number of calories on our website.
Every one of these nibbles is a source of at least two or more vitamins and minerals, as approved by healthy government guidelines.
These are the snacks in our range that are either a source or high in dietary fibre.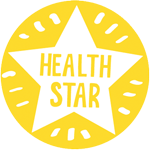 Specially selected by the nutrition team, these are the healthiest snacks you can find in our range.
plenty of fibre-rich foods
a mixture of b-vitamins
all sorts of antioxidants
 Inside a box you'll find natural treats, completely pure snacks and some creations with a bit of both.
some of the boxes  you can get are:
light box
All of our lowest calorie snacks, each under 150 calories.
protein box
A selection of over 25 snacks, each a source of protein, to fuel your busy life.
pure box
Our strictest selection of pure and nutrient dense snacks packs a nutritional punch.
savory box
Explore just our savory snacks, inspired by tastes from around the world.
sustain box
Get through your day with just our most substantial snacks, picked for their protein or fiber.
aromatic broths box
Authentic street food recipes you can enjoy anywhere.
there are many more also.
There is also over 100 snacks that you can get and the best thing about these boxes is that you get a surprise every single time your box arrives no one box will be the same.
 A GREAT GRAZE PROJECT I LOVE
this project means so much to me personally because I am a huge believer in locally produced products and helping those in need of money get a better brighter future.
Graze are passionate about farming and where food comes from, so when they had a chance to start their own School of Farming they jumped for the opportunity
The school is based in Kabbubu, a village in heart of poor rural Uganda, and it helps local people flourish themselves out of poverty by teaching them farming skills and supporting them through their first few growing seasons.
Graduates of the school are able to turn a modest plot of land into a sustainable resource that can feed a family of four and earn extra cash  to pay for school fees, health care and family essentials. This makes a massive difference to these people's lives and future years/ generations.
Who is The School of Farming is run by?
its run by Mr. Augustine, a huge believer in the power of education and has dedicated himself to teaching farming skills and turning around the fortunes of those in his community. Working together Graze and Mr.  Augustine created these principles:
1. develop the best farming techniques for the area
The school vs. traditional methods
Mr. Augustine tirelessly tests new crops, varieties and methods to find those most suited to the ground in Kabbubu.
his students have managed to produce ten times the yield compared to traditional farming methods and each season sees the yield increasing even more.
2. teach these techniques to as many local people as possible
Mr Augustine runs a new course each growing season (there are 3 a year in Uganda). He is currently training other teachers and working with the local schools to increase the reach of the School of Farming.
3. support our students through their first few growing seasons
Mr Augustine on his rounds with one of his star pupils
Mr Augustine and his team of trainers assist all of our graduates through their first few seasons to ensure all the lessons are put into practise and the full benefit of the course is reaped.
4. ensure our students get the maximum from their produce
Make sure that the students and graduates get the most from their harvests by giving ongoing advice on the best ways to store their crops and when they should take their crops to market.
Graze are also working on setting up a farmers cooperative to help all the individual farmers to get even better prices still for their crop.
5. bring pride to farming
Sounds  simple but one of the challenges Graze face is that people don't want to farm in Kabbubu. Farming is seen as a low status activity for women and poor but also failed crops used to be the norm. "Go and grow some cabbages" was a well-known local insult
already, graze have seen a change in attitudes  from the success of the students. Classes are now half male and half female and have a very large waiting list of farmers who want to join.
if you want to try out graze for the first time and get your first, fifth and tenth boxes free you can use this link and I can then donate £1 per person who signs up to the Graze School Of Farm.
Giveaway:
up for grabs are……
2 £5 vouchers for new customers
We will use a name generator to  decide who wins on the  of 13th of  January 2016.
Rules
you need to comment ideas for me and Rachel to do for our blog and YouTube and why you love the graze school of farming project.You also need to follow us on at least one of our social media: Instagram, twitter, YouTube and bloglovin.
"No business which depends for existence on paying less than living wages to its workers has any right to continue in this country. By living wages I mean more than a bare subsistence level –I mean the wages of decent living."
—
Franklin Delano Roosevelt
Love Becca xox